---
Astrophyllite
Shop genuine Astrophyllite. I offer large, astrophyllite 
specimens, rough stones and tumbled 
Astrophyllite is very rare stone the forms golden blades that radiate outwards like a star. Its name comes from the Greek astron meaning star and phyllon meaning leaf. It is a popular stone for collectors and it's metaphysical meaning and healing properties make is highly desirable for spiritual purposes. 
Associated with the celestial, Astrophyllite has been called 'a gateway to the stars' for its unique beauty and metaphysical reputation. 
As Astrophyllite is a bridge for perception, it also activates the highest and lowest chakras, uniting each energy center along the way. It is a stone of fullness, acceptance and transcendence.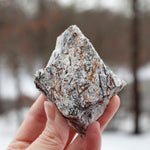 Regular price

$57.00
—
Sold Out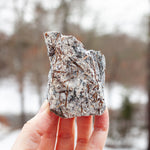 Regular price

$59.00
—
Sold Out